Registering gear to your ROLAND ACCOUNT is done through the BACKSTAGE web app.
If your product included a START card, simply scan the included QR code, sign in to BACKSTAGE with your ROLAND ACCOUNT (or create a ROLAND ACCOUNT then sign in), and that's it!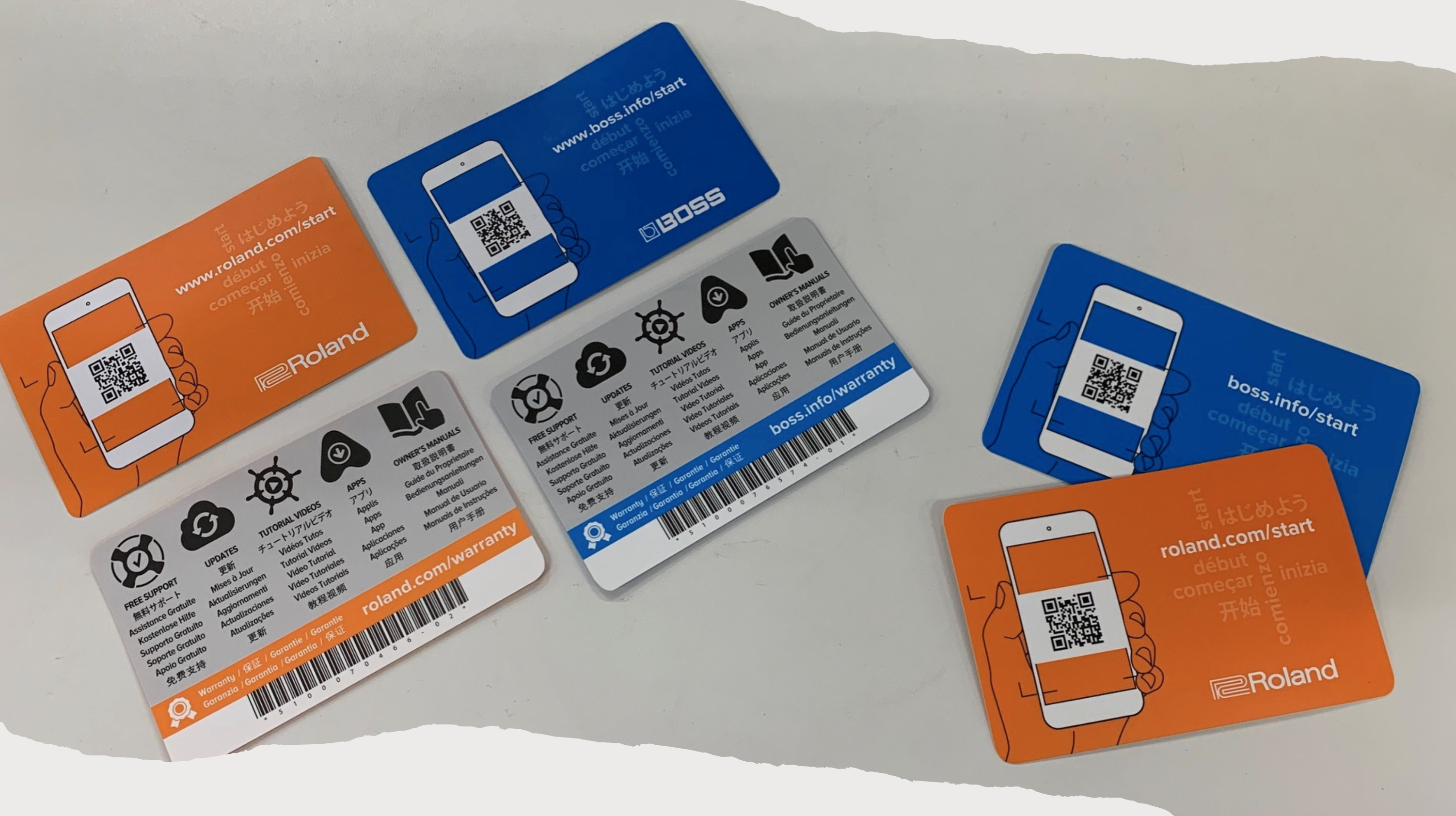 If you don't have a START Card for your product, first select from one of the following BACKSTAGE links:
Once you've signed into BACKSTAGE with your ROLAND ACCOUNT, click on the "My Gear" banner, then choose "Register Products" from the menu. Complete the registration form and you are done!