When connecting audio from an external audio device or mixer, you'll connect the stereo audio outputs (left and right) of the device into the LINE IN 1 or LINE IN 2 of the GO:MIXER PRO X. This will likely require an audio adapter cable that you can purchase from a musical instrument or electronic store.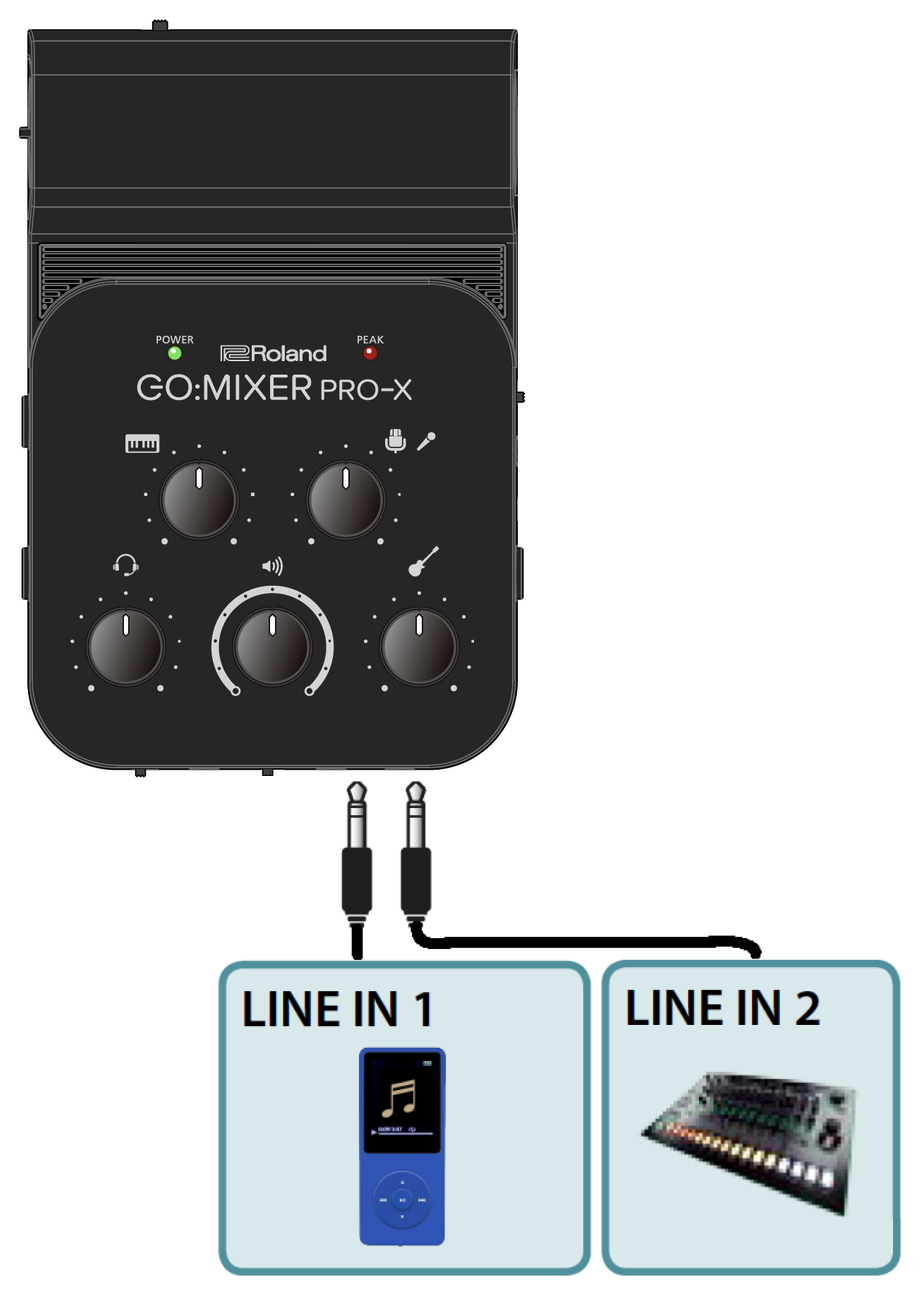 Notes:
The GO:MIXER PRO X's LINE IN 1 and LINE IN 2 jacks are stereo only so you must connect both the left and right output of the external audio device.
There is no audio quality different between LINE IN 1 and LINE IN 2.
The following are common adapter cables that would be used based on the type of audio outputs the external audio device has:
DEVICE WITH 1/4" OUTPUTS

Adapter cable needed:
Dual mono 1/4" to stereo 1/8" mini (also known as stereo 3.5mm)






DEVICE WITH XLR OUTPUTS

Adapter cable needed:
Dual mono XLR female to stereo 1/8" mini (also known as stereo 3.5mm)






DEVICE WITH RCA OUTPUTS

Adapter cable needed:
Dual RCA to stereo 1/8" mini (also known as stereo 3.5mm)