On your KATANA ARTIST MKII or KATANA ARTIST MKII HEAD's panel, and in the BTS/BOSS Tone Studio software editor application, you will see a CONTOUR control parameter underneath TONE SHAPE: GLOBAL EQ button.


Note: While other KATANA MKII's in the series do not feature a panel control for CONTOUR, this is still adjustable when using the BOSS Tone Studio for KATANA MKII software editor for amp customization and editing.


There is a wider set of parameters available when adjusting these in BOSS Tone Studio.
In the BTS software editor, navigate to, and click the SYSTEM tab, then click the GLOBAL EQ tab.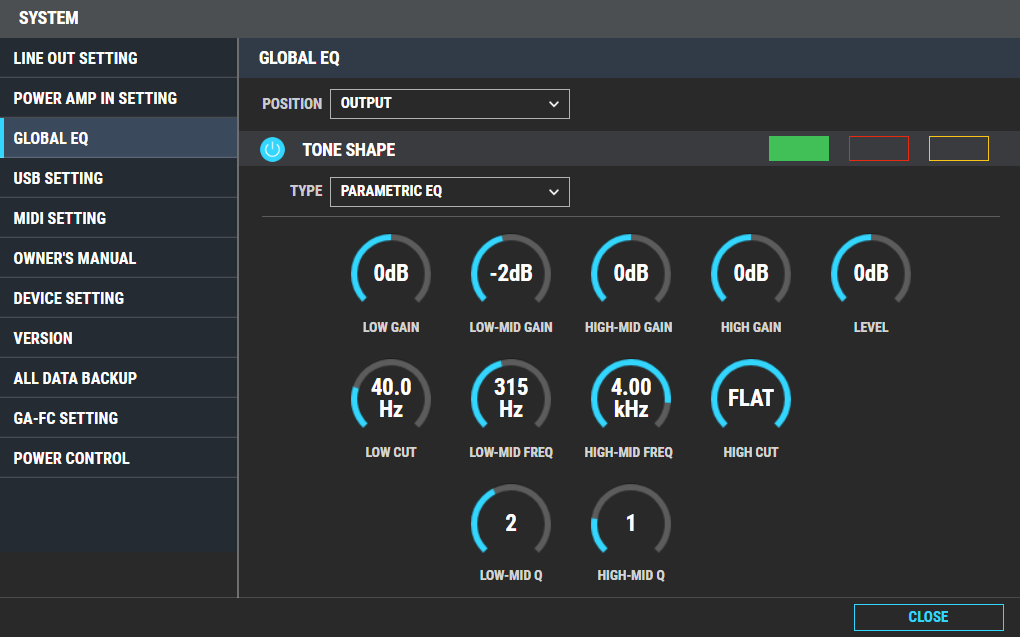 Each CONTOUR 1-3, allows you to fine tune the midrange characteristics of your tone, and recall them.
In BOSS Tone Studio, the different CONTOUR settings can be saved to each CHANNEL.

Each position controls the following characteristics in the midrange EQ.
Position 1: functions as a deep switch, providing a lower and beefier tone.
Position 2: cuts or scoops.
Position 3: enhances the higher mid-frequency area, useful for soloing.
Each CONTOUR selection 1-3, can help change your overall tone per CHANNEL on the fly manually.
The CONTOUR: TYPE allows you to select which frequency curve to customize, while the FREQ SHIFT dial gives you more control of where you're boosting the frequency.