Calibrate your device to compensate for audio recording latency by following the steps below:
In Timeline or LoopBuilder view, right-click (or touch and hold) on the Transport's Record button.
Select "Calibrate Recording" to display the Audio Latency Tester.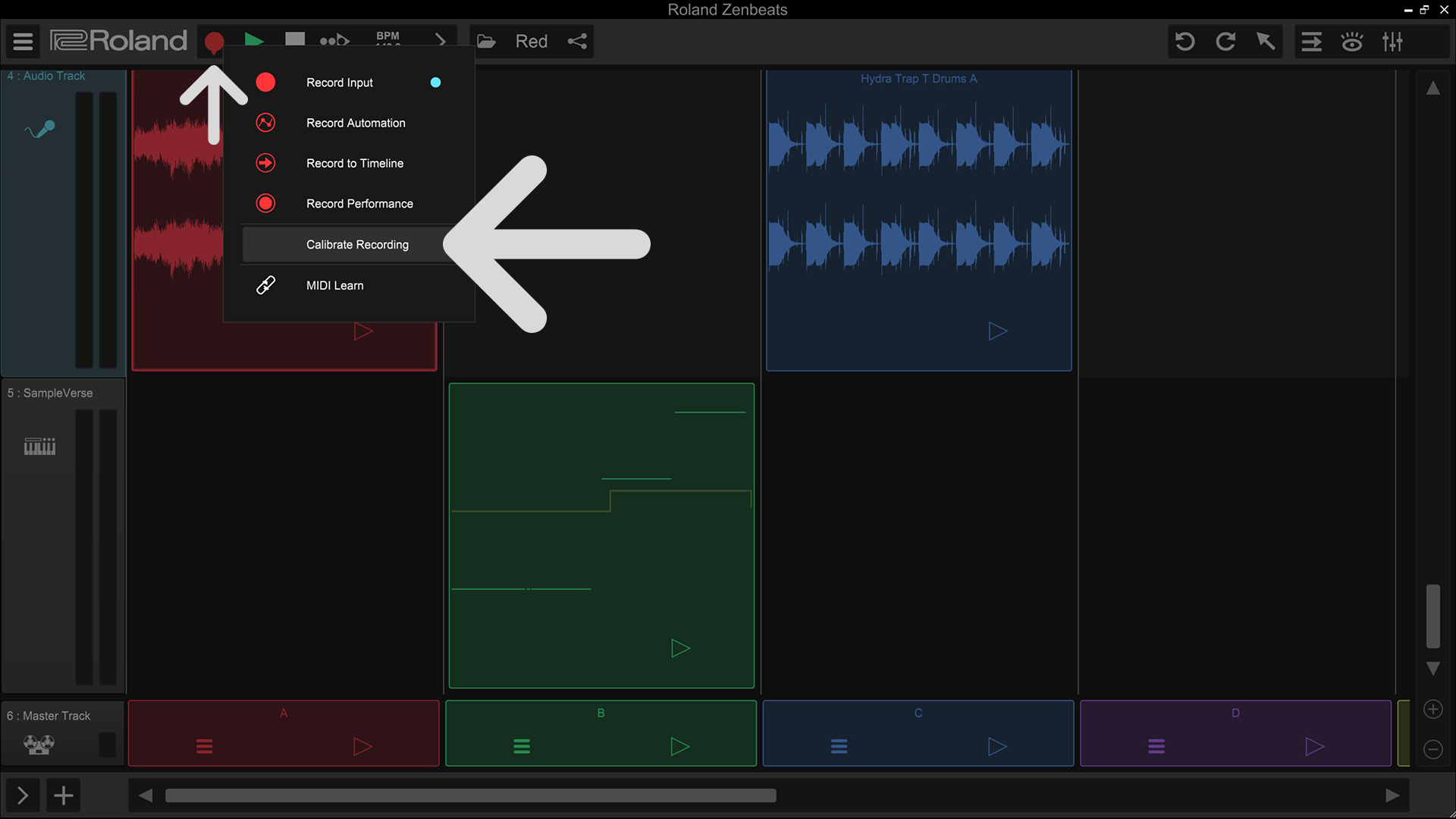 Make sure your speakers are turned up and that you do not have headphones plugged in.
Press the "Run Calibration" button. You will hear 4 long beeps which will calculate the latency of your device.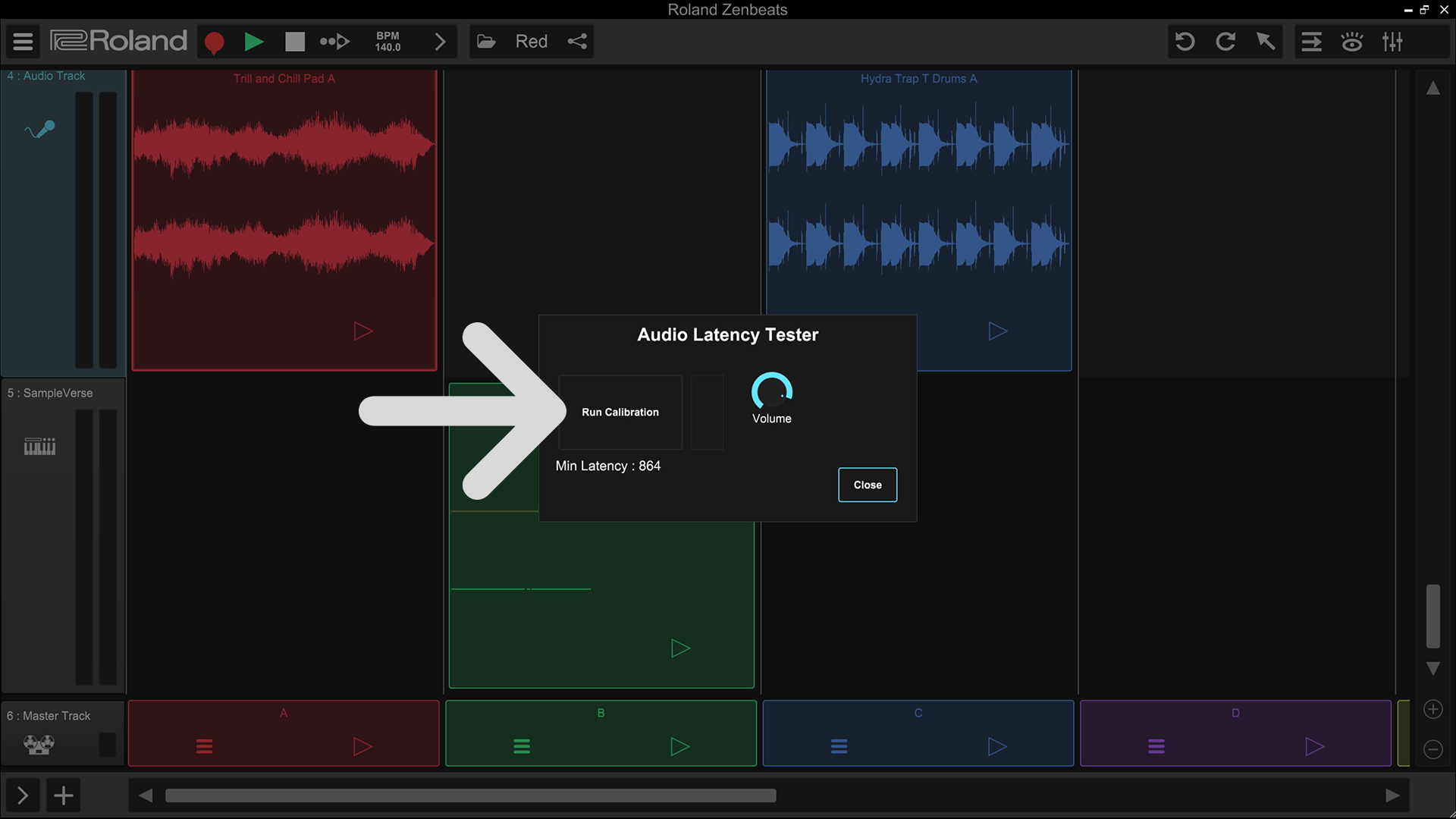 Press "OK" to close the Audio Latency Tester.